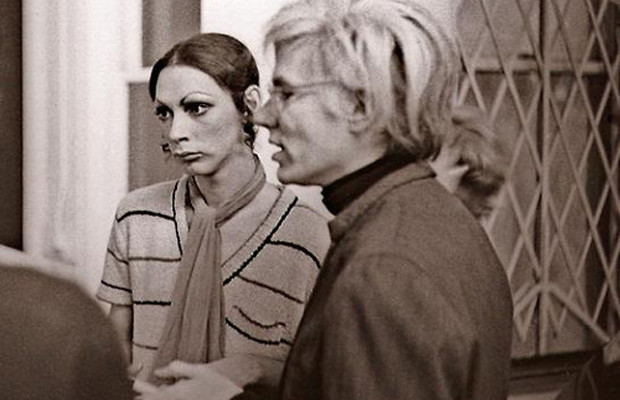 Holly Woodlawn left The Factory last night. She was 69. (Ahem!)
Ironically, perhaps, I was at John Waters' live show at City Winery around the time of her passing and he paid tribute, calling one of our early transgender stars a hero. Caitlyn Jenner owes a huge debt to Holly but probably doesn't know it.
Holly came from Miami F.L.A.
Hitch-hiked her way across the U.S.A.
Plucked her eyebrows on the way
Shaved her legs and then he was a she
She said, hey babe, take a walk on the wild side,
Said, hey honey, take a walk on the wild side.
So sang Lou Reed as a tribute to Woodlawn.
I first saw Holly in Women in Revolt with Jackie Curtis and Candy Darling when I was going to University of Colorado in Boulder. I was impressed by all three Warhol "superstars," each with very distinct personalities. Then I caught up with Warhol's Trash, in which she easily upstaged lifeless co-star Joe Dallesandro. Home from school, I went with friends in NJ to see the camp cult classic Scarecrow in a Garden of Cucumbers. It was on a double bill with Mick Jagger in Performance. Ah, those were the days when cult cinema was truly alive with passion and innovation!
Holly had been ill for some time. Still, I am stunned and saddened by the Puerto Rican movie goddess' passing.
Read Holly's brilliant and funny A Low Life in High Heels, and celebrate her life! RIP, Holly Woodlawn.