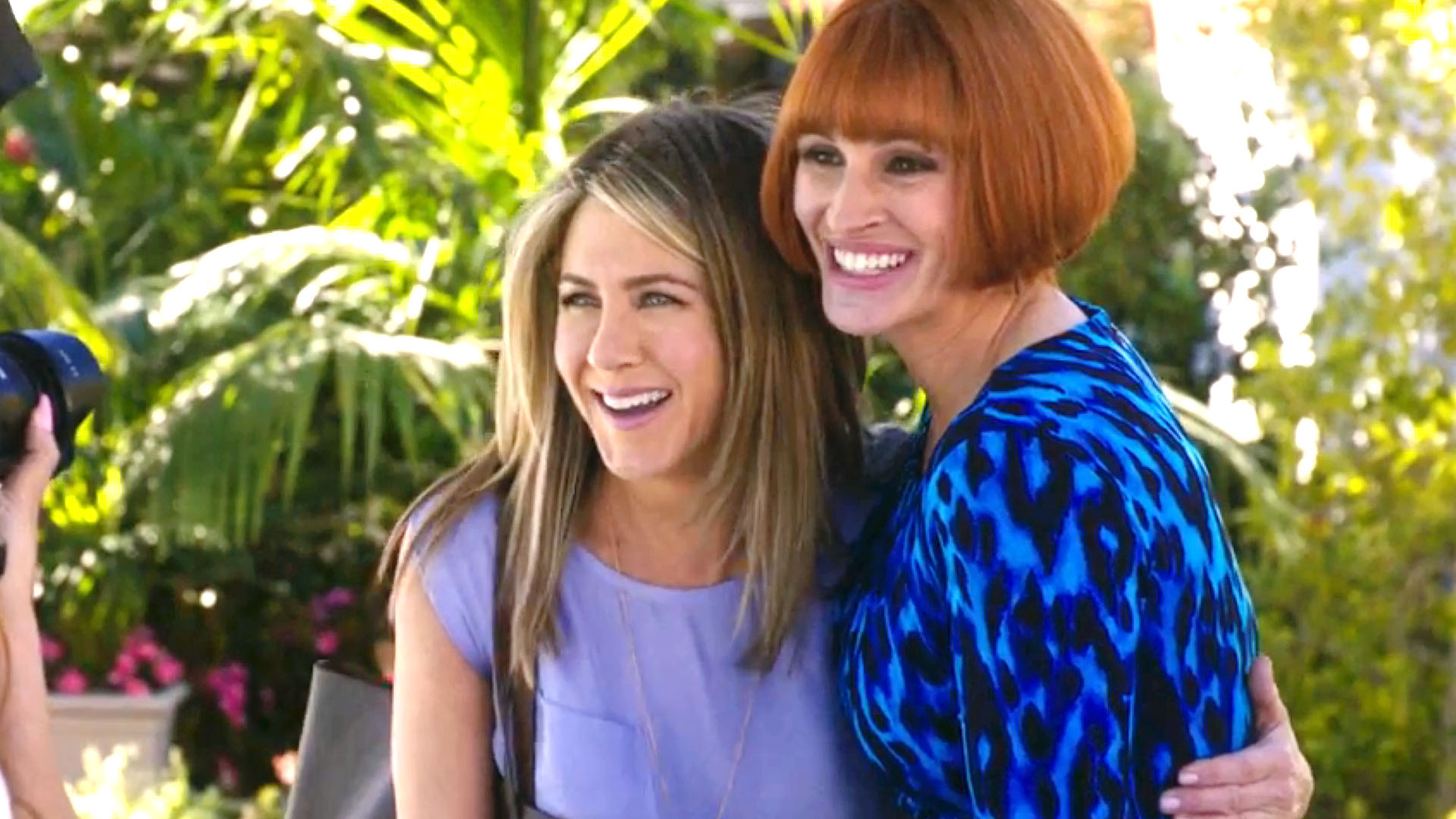 It's May 1st so, naturally,Mother's Day is in the air.
The movie,
Mother's Day
, opened in cinemas on Friday so, obviously, it means to cash in on the holiday. It stars Jennifer Anniston, Kate Hudson and Julia Roberts in a hideous, very unbecoming red wig.
It's another one of those dysfunctional family get-together movies. Didn't we just go through this at Christmas?
At least this flick isn't treacly sentimental but it's still a bit hard to digest. The film takes place one year after a mother's death. While all professional credits are fine, the final effort doesn't really seem cohesive. Garry Marshall of tv's
Laverne and Shirley
, the film
The Flamingo Kid
and more, directed ~ heavy handidly. He recently did the movie
Valentine's Day
. What's next for him? Memorial Day? Fourth of July?
Stay away from theaters for this luke-warm comedy. It will turn up on video soon enough.