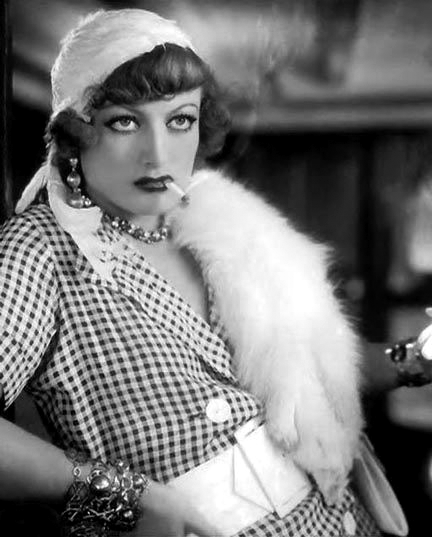 What do you do on a rainy day at home, with rain predicted all week, but watch Joan Crawford in
Rain
and be grateful that you're not stuck in Pago Pago during rainy season.
There's a monsoon going on reflecting all the turmoil going on inside the characters and their enacted drama.
While Crawford was always critical of her performance in this 1932 film, it has stood the test of time beautifully. It's an early talkie but there are remastered videos available.
Rain is a pre-code melodrama based on a Broadway play that was, in turn, adapted from a W. Somerset Maugham story.
The film is still relevant with its tale of false Christian values and religious hypocrisy. Walter Huston plays a missionary who moves to Pago Pago with his wife. He meets Sadie and hopes to reform her. And seduce her.
Sadie, you see, is what's politely referred to as a "good time girl." She likes the sailors -- and they like her
Joan, who started her career in silents, knew all her life how to make great use of her eyes and lips to steal scenes. She consistently put that technique to good use.
This is a marvelous movie classic that's not to be missed.