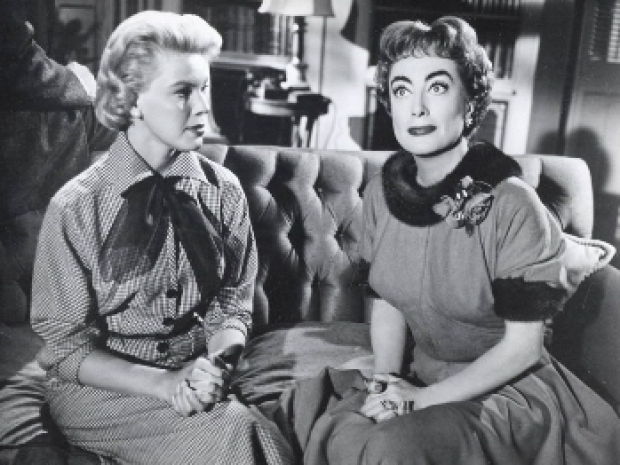 I grew up watching Betsy Palmer on tv's panel game show,
I've Got a Secret
. I had a childhood crush on her. Her beauty, her voice, her warmth; she was completely charming.
Ms Palmer was a lifetime member of The Actors Studio. She did a lot of tv and movie work, especially through the Fifties and Sixties. She co-starred with Henry Fonda, Tyrone Power, Maureen O'Sullivan, James Cagney, Jack Lemmon and Joan Crawford.
Whoever thought sweet Betsy would have her most famous role as Jason's murderous mother in the 1980
Friday the 13th
movie?
It was in the early Nineties, a little ahead of my blogging days, that I met Betsy Palmer and she was as warm and gracious in real life as in her public persona. It was at a Cyndi Lauper concert at the Beacon Theater in NYC. We were seated next to each other in the second row of the top tier balcony. She smiled and said hello and I told her I was a longtime fan.
She was with a very young and handsome man. (I thought he was her son but she has one daughter only.) She obviously enjoyed the show and even got to her feet to dance a little.
Afterwards, I had to ask her about her role in
Queen Bee
with Joan Crawford. Betsy smiled and said, "I was surprised Joan was so petite but had such a huge head! She was a bit stand-offish but that fed into the dynamics of of our characters' relationship in the movie."
Of
Friday the 13th
, she said to me, "Yeah, well, I thought nobody's going to even see this cheap crap! And I could use the money for the new car I had my eye on at the time. Never thought the movie would be so wildly popular! Never in my life!"
RIP, Betsy Palmer. Died of natural causes at 88 in Connecticut.