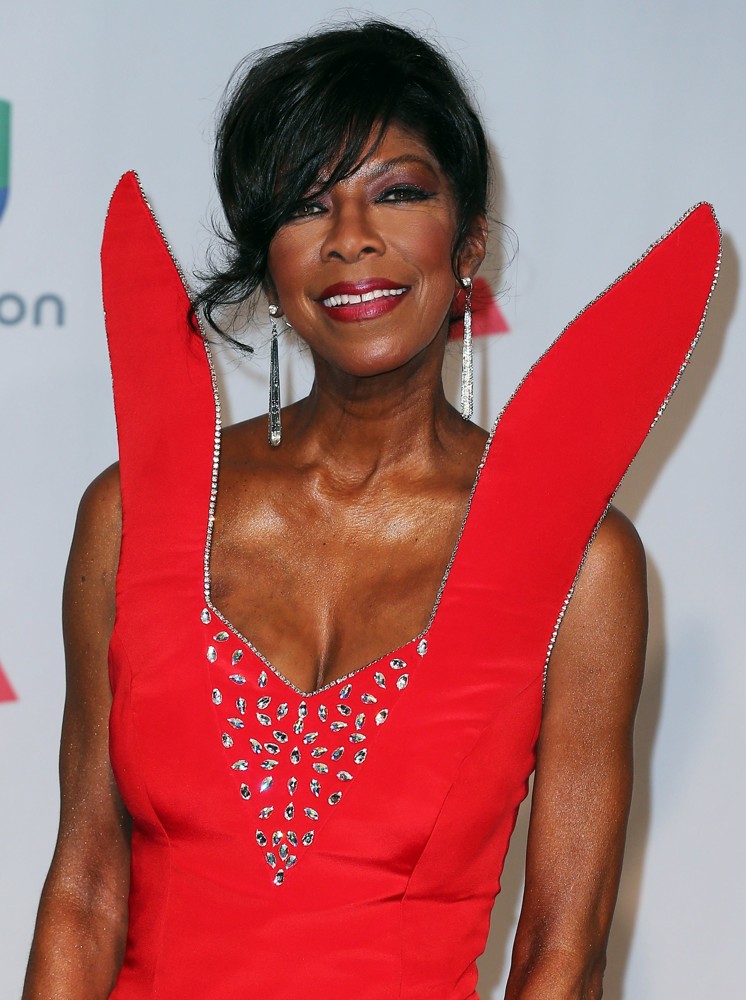 It's always very sad to start a new year with an obit of a beloved celebrity. Natalie Cole went to a higher plane yesterday, leaving us on New Year's Eve as we celebrated with champagne and fireworks.
Natalie was, of course, the daughter of the legendary Nat "King" Cole. She grew up in an affluent part of L.A. with brothers and one sister, along with their mom and dad.
I knew some female impressionists who could do a mean Natalie Cole, girlfriends, let me tell you! That means she was a diva, an LGBT favorite, and a smoking hot vocalist and Grammy winner. Her songs ranged from r&b to ballads to disco/ club music.
I don't know what the hell kind of a dress she is wearing in the picture at right, but you certainly couldn't miss that one! I would not have wanted to be seated next to her that night.
The media called her the "new Aretha Franklin," which Ms Franklin didn't appreciate, of course. And so a feud between the two divas began.
She pioneered the new trend of doing duets with dead celebrities when she sang with her dad on the best-selling album
Unforgettable.
He also left us too soon.
She is best known for the songs "This Will Be" and "I've Got Love On My Mind." However, the two singles below are my faves.
Miss you, Natalie Cole.