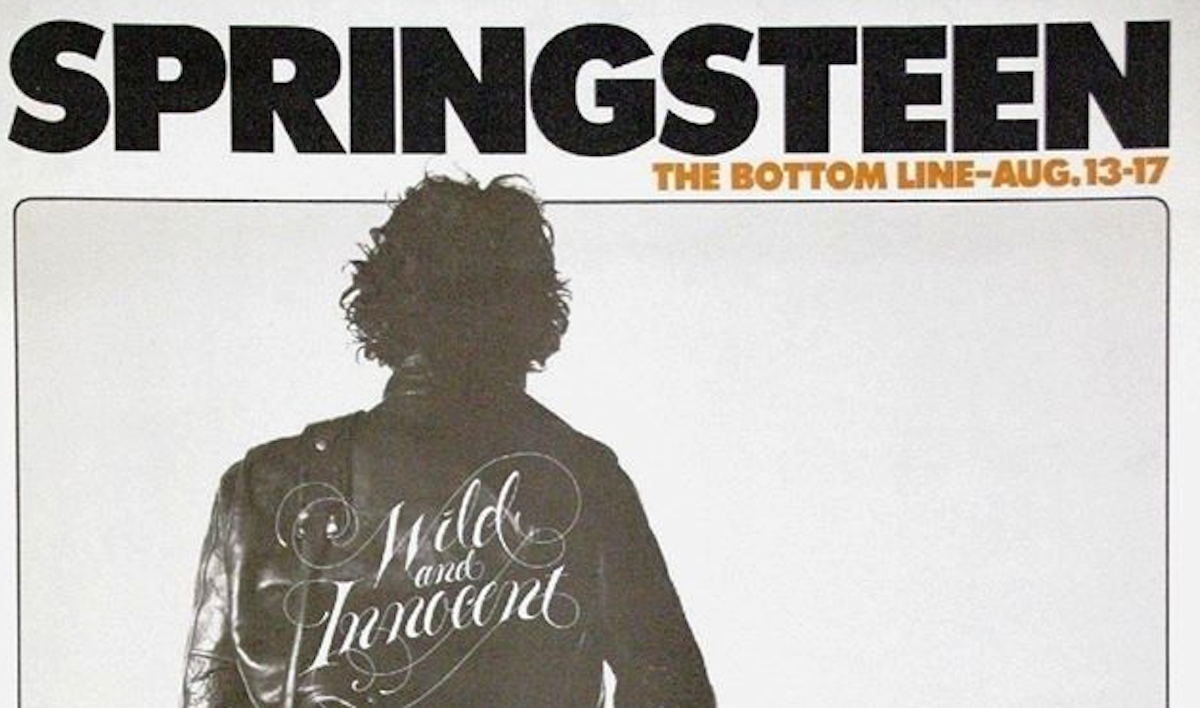 It was the summer of 1975 and I was three years out of University of Colorado. I moved from my mom's house in our hometown of Paterson, NJ, just 20 miles from New York City, where I intended to live. All these years later, I live here still.
I got myself a fleabag room in a West Village hotel that, nowadays, is quite elegant. I applied for a job as a host at The Bottom Line, and I got it. I escorted people to their seats for the shows.
It was just a little more than minimum wage but I had a fun crew to work with and a great group to hang out with afterwords, mostly for drinks from our tip money, at the nearby Phoebe's, itself a legend that is still around on The Bowery.
Free kitchen food at The Bottom Line was a perk! Great burgers & fries, chef salad -- were my favorites. I never left hungry.
My first show at The Bottom Line featured Bruce Springsteen as their star. It was that week, in June, that Bruce appeared on the cover of
Rolling Stone
. The house was packed to the rafters for that five-night engagement.
The now-classic
Thunder Road
album was about to be released, and he and the original E-Street Band opened with "Tenth Avenue Freeze Out." Chills ran up and down my spine. A star was born!
But, before he even took to the stage, I saw Bruce shirtless in his dressing room, and my heart skipped a beat! What a lithe, muscular body!
My bosses, Alan Pepper and the late Stanley Snadowsky, asked me to go backstage and get some chairs back for the patrons. It was a daunting task but I thought they were testing my mettle.
So, backstage I went, where Bruce was having his torso powder-puffed by a female assistant. He gave me a big grin and I practically melted. I passed on the request and he was totally agreable. His entourage carried seats back out to the audience.
And thus began my brushes with celebrities. Eventually, I got a promotion to Bottom Line's box-office, where I often dealt with celebs -- like Bette Midler and Lou Reed -- face-to-face. But those are stories to be told later in this book.