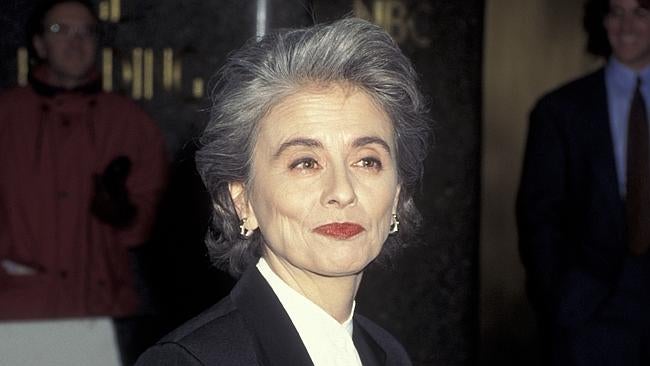 Camille Paglia is still with us, gratefully, but she's distinctly fallen from grace with the public in a slow decline since her historic
Sex, Art and American Culture
.
Ever since she declared herself "a non-feminist feminist" ~ which I take to mean a woman who is
not
a feminist ~ her audience lost interest.
I remember Paglia's gushing article about Madonna in
Sex, Art
. Got her a lot of attention as a literary embarrrassment.
Paglia may have aspired to be the next Susan Sontag. She's not even the next Fran Liebowitz. Still,, there's no denying her intellectual and literary prowess.
Paglia did an interesting piece about Alfred Hitchcock's
The Birds
in 1998 (for the movie's 35th anniversary). Since then, she's gone from bestselling author to barely a bleep on the radar. Lately, she's been attacking Hillary Clinton in a negative bid to remain relevant. We wish her well.