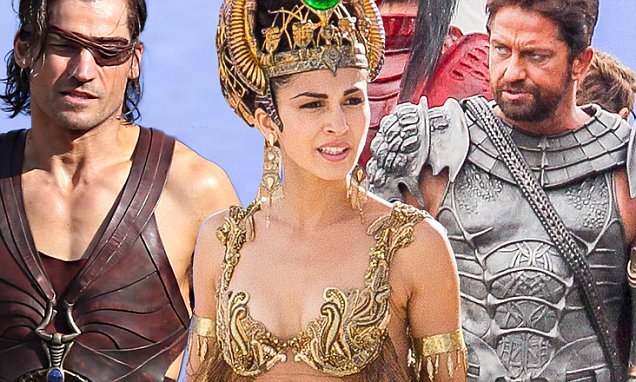 Gods of Egypt
is an action-packed, f/x laden film still hanging in there at theaters. It's a fun diversion.
There seems to be some controversy over the skin tone of the cast and, yes, they do indeed seem whiter than any Egyptian I've ever met.
Nonetheless, that should not interfere with the popcorn pleasure of this wallow in fantasy.
This sword and sandal epic is great fun, designed to please. Simple-minded but totally entertaining. The attractive cast, including Gerard Butler, is strong as are the production, direction, script and special effects.
I enjoyed this much more than I did Deadpool or London Has Fallen. Recommended weekend matinee material if your looking to just relax and have a good time. It's juvenilia, really, so feel like a kid again! This film is known in Arab coutries under the title
Kings of Egypt
. Family friendly, too,