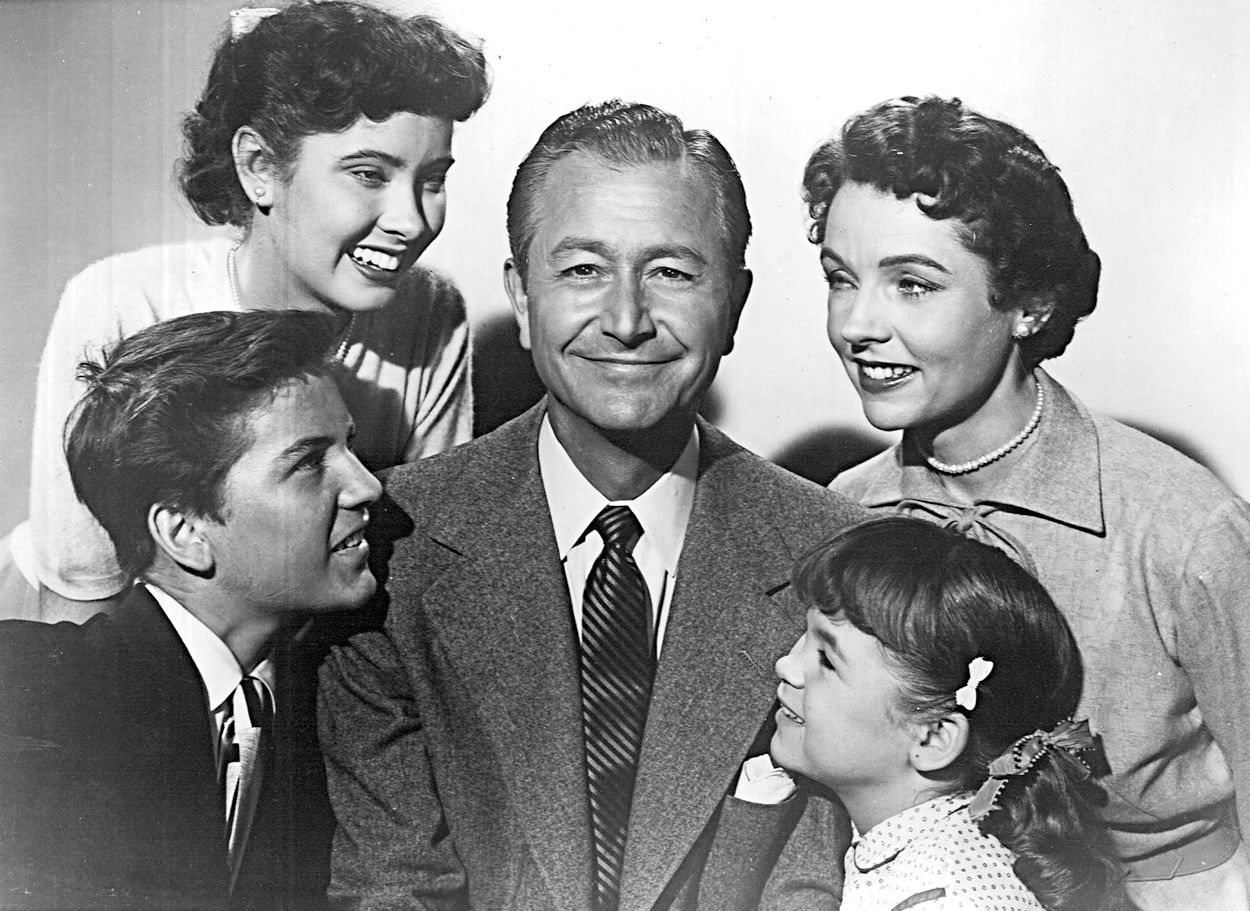 Happy Father's Day!
Oh, My Papa! I'm here to talk about dads, both the idealized and the real. The ideal dad has been represented in the USA from the Andy Hardy films to
Father Knows Best
and
Leave It to Beaver,
on which Judge Hardy was an influence.
In the Fifties, Dad knew just everything! He was better than a child psychologist. At least on television.
Robert Young -- later to be
Marcus Welby, M.D.
-- was the perfect model of a perfect dad. Young, at the time, had a problem with alcohol. Well, I imagine you'd have to imbibe to play this part on tv. He had a career on stage and film before becoming a star on this sitcom. Nonetheless, he assayed it very well indeed in his softly dominating performances. Dad always wore a tie and jacket, mom Jane Wyatt always wore pearls. Realistic? Not.
As a kid, I was more interested in
The Donna Reed Show
and had a fascination with stalwart dad, hunky Carl Betz as Dr. Alex Stone. He was kind of tantalizing and he was a doctor who could provide his family well.
My absolutely favorite tv dad, however, was Hugh Beaumont on
Leave It to Beaver
! Wow, he was so hot! Oh, papi!
Fred MacMurray also made a perfect single dad on
My Three Sons
. Another hot tv Daddy Long Legs!
I do agree that a lot of fathers in today's film and tv are represented as oafish and incompetent, unfortunately. In real life, I know and see plenty of great dads. A backlash against traditional media's "perfect dad"? Enough already.
John Goodman made an excellent and realistic working-class dad on
Roseann
e although Ray Romano fell into the "incompetent dad" slot, even though I generally enjoyed
Everybody Loves Raymond
. And now gay dads have joined sitcoms and print ads.
So celebrate dad today. He's much warmer and cooler than our idols from bygone television. Enjoy and appreciate him in your lives.