Miss Hope Springs has long been the toast of London and now she has graced herself on the USA! I had the pleasure of talking to him (aka Ty Jeffries) by phone recently.
Buddy Beaverhausen: How long does it take you to transform yourself into Hope?
Ty Jeffries: The whole process takes a good two hours or so, especially the make-up, so I try to show up for my shows as prepared as I can be ahead of time. In the morning, I get up and shave my face, arms and legs to get into character.
BB: Is Hope's resemblance to Dusty Springfield intentional?
TJ: Not really. I actually had Peggy Lee in mind. But hope is like all those great ladies of that era. I do have some Irish blood in me like Dusty, so maybe that's where that resemblance comes from.
BB: Ty, you are the son of the late, great actor of stage and film, Lionel Jeffries. Did you feel privileged in any way as a kid?
TJ: Not as a boy, no, it all just seemed normal to me. But I do now, yes. I mean traveling all of the world, flying first-class, staying in Hollywood, meeting famous people like Fred Astaire, Jack Lemmon, Shirley MacLaine, Shelley Winters.
BB: I loved your dad's films growing up, like
Chitty Chitty Bang Bang
but, especially,
First Men in the Moon
. What is your favorite?
TJ: I think it was The Trials of Oscar Wilde where he played a marvelous villain. But I loved First Men in the Moon. I was on the set and the costumes for the real people who played the alien creatures, bug people, were made for small people so I got to try one on.
BB: How cool!
BB: Who are your show biz idols? And who, today, do you detest?
TJ [laughs] That's a great question. I'd go back to Judy for one. Edith Piaf, Marlene Dietrich -- especially in her later years when she toured, Liza. Detest? Anyone today who sings about hate, negativity and gloom-and-doom. Not my cup of tea.
BB: You look very tall in your pictures or is that just because of the stiletto heels?
TJ: I'm six feet tall and I wear flats. But I have big hair as Hope.
BB: Tell everybody where they can see you while you're in the USA in April.
TJ: I'll be doing DC, San Francisco and then I'll be back to NYC at the Metropolitan Room 9:30 pm on April 14th but at Pangea on the 11th with The Amigos.
BB: Do you keep your eye on what's going on in world poilitics? And, if so, what's your take on it?
TJ: It's all a bit gloomy, no? Especially Donald Trump in the USA. We all should be afraid of that. So I just pay for the best.
BB: Do you ever find performing and staying in character to be exhausting at all?
TJ: Only the part about applying make-up!
BB: How do you come up with your original songs?
TJ: They all come from real life experiences. That's what inspires me and, I believe, makes them unique.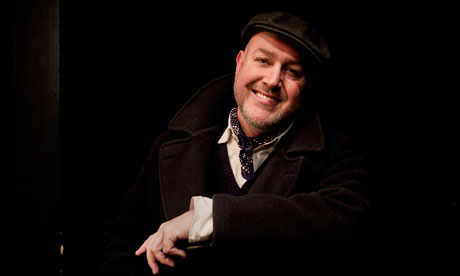 BB: The Metropolitan Room and Pangea are two of my favorite clubs in NYC. What drew you to them?
TJ: They're both very attractive venues I thought I'd do well at.
BB: The managers of each are the best in the business. Had you met Bernie Furshpan of the Metropolitan Room?
TJ: Yes and he and JoAnne Furshpan made me feel welcomed and part of the family.
BB: I'll see you in your show in April, when hope springs eternal. Thanks so much for doing this Q&A with me, Ty!
TJ: Look forward to meeting you, too! Thanks so much!