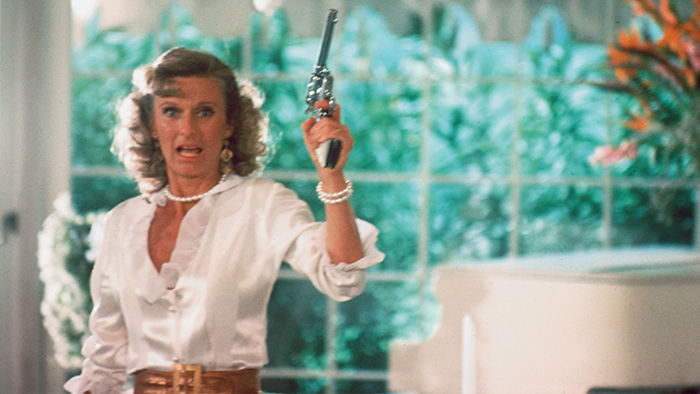 Just before she appeared as Phyllis on
The Mary Tyler Moore Show
, Cloris Leachman starred in this Roger Corman produced film directed by a young Jonathan Demme (
Married to the Mob, Silence of the Lambs
).
Sure, it was a long fall from her Oscar-winning dramatic performance in
The
Last Picture Show
but a girl needs to work.
In any event, this is a fun frolic for the star. Stuart Whitman is in this film as is Linda Purl, Ann Sothern, Jim Backus and Sally Kirkland. It's a great cast.
While based on the factual story of Ma Barker, whose gang robbed banks during the Great Depression,
Dirty Mama
is set in the affluent 1950s. It has plenty of kitschy 1950s atmosphere and a great 1950s soundtrack.
This made for very entertaining, campy viewing last night. I recommend this film, now on video. It's a whole lot of pistol-packin' fun!